Progress Pride Shirt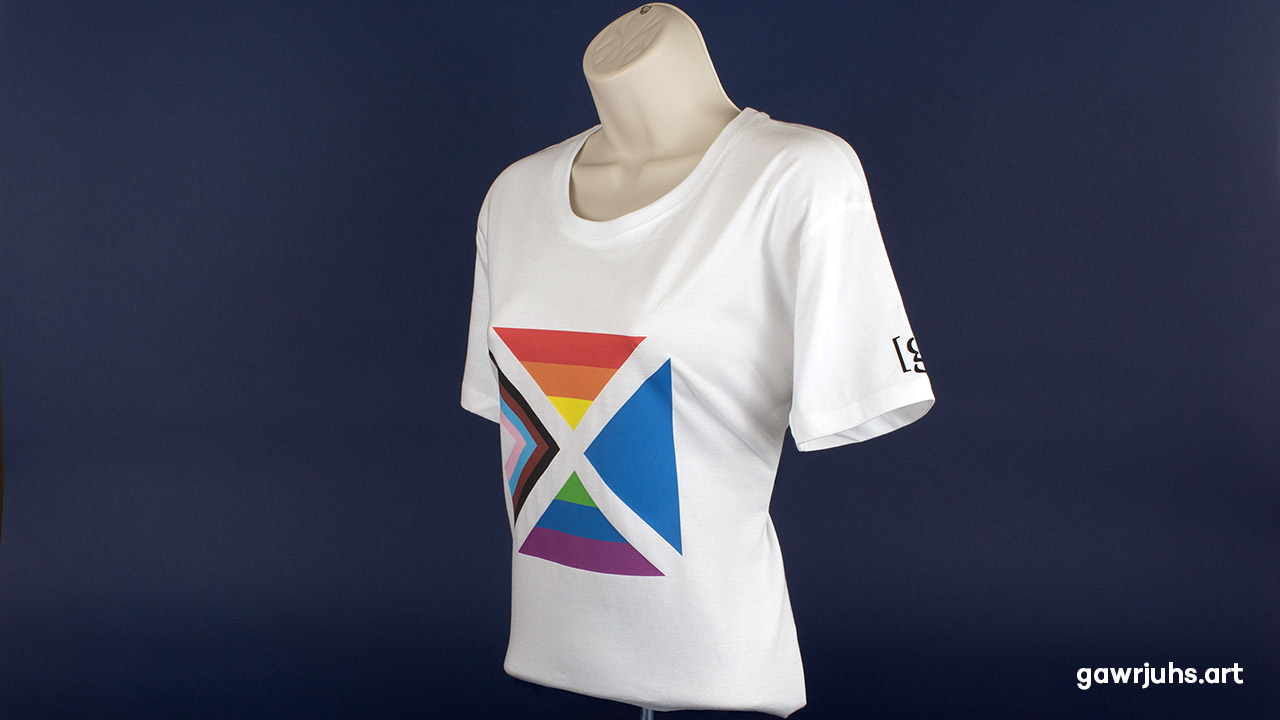 As Scotland moves into meteorological spring, I'm excited to reveal that my Saltire LGBT+ Progress Pride design can now be purchased as a t-shirt. It's available in a selection of sizes, and you'll find full product details on my [g] store.
And as an added bonus, for the whole of March 2021 this new t-shirt design will be on sale at a special introductory price of £16.00 plus postage and packaging – that's a 20% discount on what the item will cost once April rolls around!
So, perfectly timed if you're looking for something new to wear in the sunnier, warmer days ahead.
Finally, I'd like to say a huge "thank-you" to everyone who bought t-shirt's and greetings cards during my LGBT History Month sale in February. I hope that you, or the people who received the items you bought, enjoy them.