All The Lovers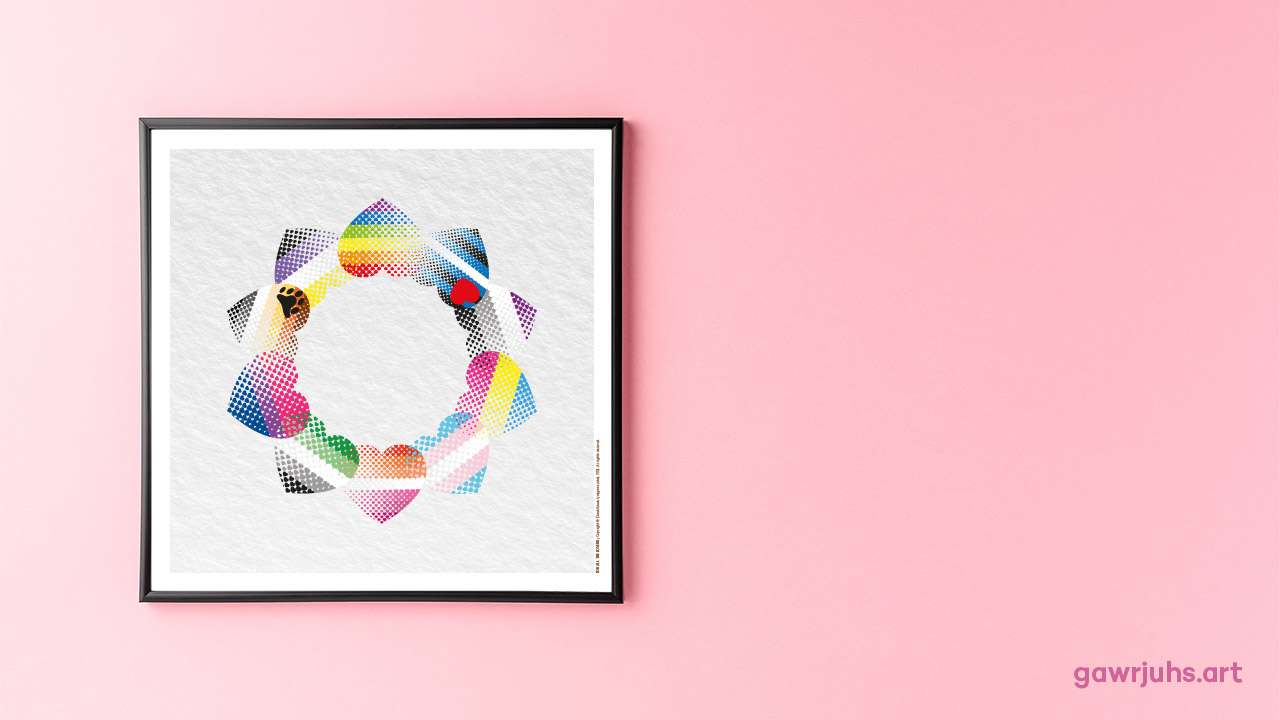 In the run-up to Valentine's Day I've been trying out a few designs that incorporate all of my Pride hearts. The composition that I've finally settled upon is loosely entitled "All The Lovers", and features my heart icons arranged in a circle. These radiate from the centre outwards, like the petals of a flower.
In order to make this design individual, the circle can be rotated before printing, so that customers can choose which specific Pride flag is positioned at the centre bottom.
Next I need to get some test giclée prints done, but I'm already looking at producing this artwork in three sizes: 23x23cm; 32x32cm; and 50x50cm. All dimensions that will fit into frames readily available from IKEA and other online retailers.
If this art is of interest to you, then please don't hesitate to contact me so that we can chat about your specific requirements.