Goodbye 2020!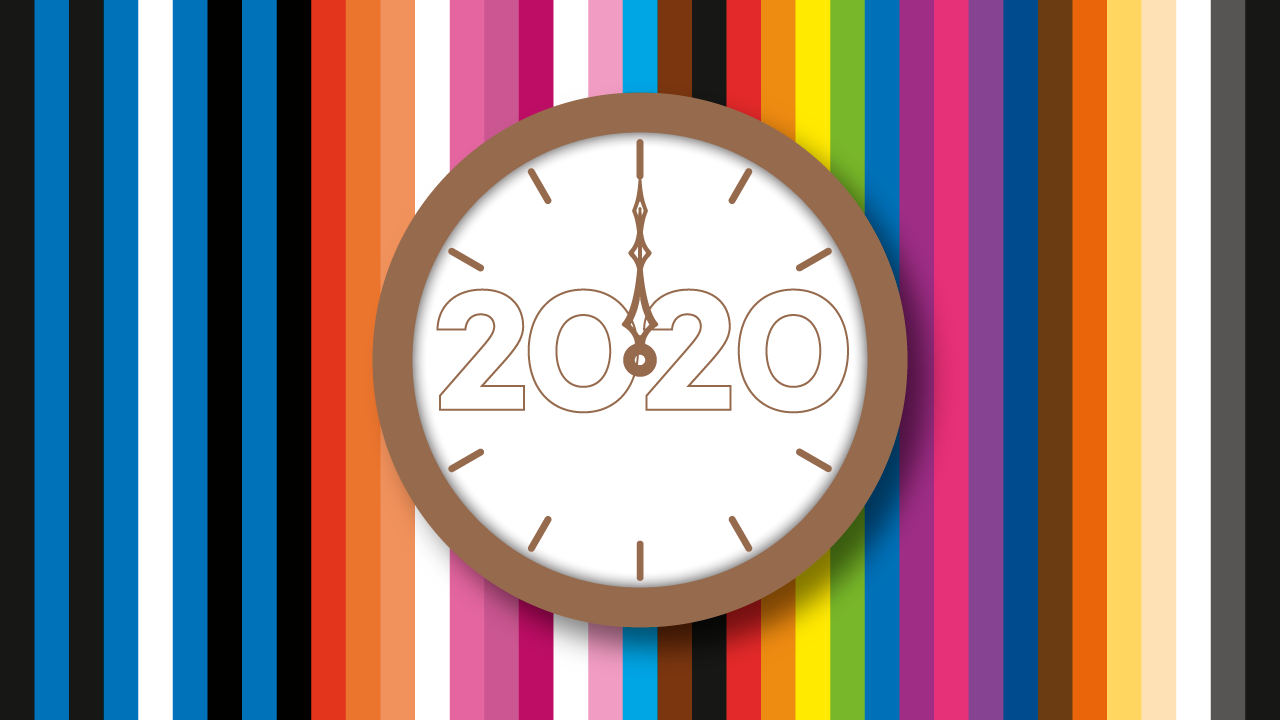 I think there'll be extra poignancy, this Hogmanay, as many of us sing Auld Lang Syne. 2020 was an usually challenging year, and most of us won't be sad to forgot it, as the poem by Robert Burns asks us in its opening lines.
As we segue into 2021, a positive comes from the knowledge that the COVID vaccines are now being rolled out. But these will take time to implement and produce the desired affect. So for the immediate future, we must continue to adhere to government rules and the health advice that is given to us. Let's all remain optimistic though, and believe that there might be one or two Pride events that take place, for real, next summer.
Over the past couple of months, as I focussed on bespoke design projects for clients, I've let my new venture – [gawr-juhs] art – grow organically. I've already seen an increase in sales for my LGBTQ+ greetings cards and t-shirt's. So early signs that I must be doing something right.
Before 2020 ends I'd like to send a big thanks to all the suppliers who have assisted me, everyone who has purchased items from me, those who participated in online competitions, or who have liked and shared posts from my social media feeds, and championed my business through word of mouth. A special thanks goes to Somewhere: for us magazine, who were kind enough to feature me in their inaugural publication. All you guys rock!
The next phase, for me, is to get some of my posters made into giclée prints, more of my work made into t-shirts. and to continue creating new designs to add to my online store. I've already got a little something special planned for LGBT History Month, which here in the UK takes place each February. So keep your eye out for more info nearer the time.
Until then stay safe and I hope that you will enjoy my little Pride-inspired New Year's Eve countdown which appears at the bells!