Inclusive Festivities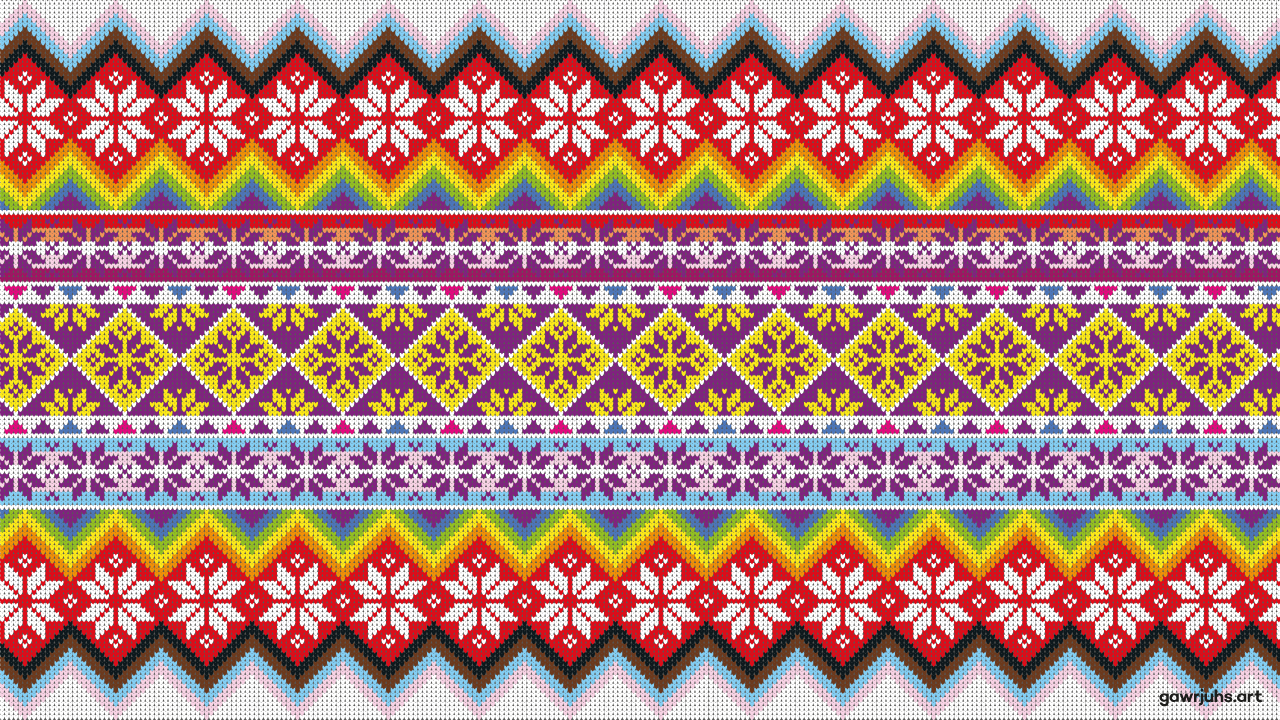 Festive Season greetings cards weren't on my 'to do' list this year. That was until I had a FaceTime chat with my friends at Queer Britain in early September. I was asked to think about creating a couple of designs that they could sell in their museum's gift shop. And as this request was so nicely pitched, I was happy to oblige.
I knew that I wanted to make the compositions as inclusive and representative of the LGBTQIA+ community as possible. After playing around with a few ideas, I settling on two directions.
The Wreath: Progress Pride card uses the Progress Pride flag in its ribbon and the colour of the baubles to symbolise various groups. The colours of the: Abrosexual; Asexual; Bisexual; Genderfluid; Genderqueer; Intersex; Lesbian; Pansexual; Polysexual; Transgender; and the traditional six-coloured Pride flag; are all hidden among the sprigs, fir cones and holly leaves.
In a similar way Fair Isle: Progress Pride weaves the colours of the Progress Pride, Lesbian, Bisexual, Intersex and Transgender flags into its colourful geometric design.
Both seasonal cards are available from my online [g]store now, and at Queer Britain in London very soon. But only for a limited period of time.
I hope that you will find them as equally bright, joyous and fun, as I do.