Happy Pride 2021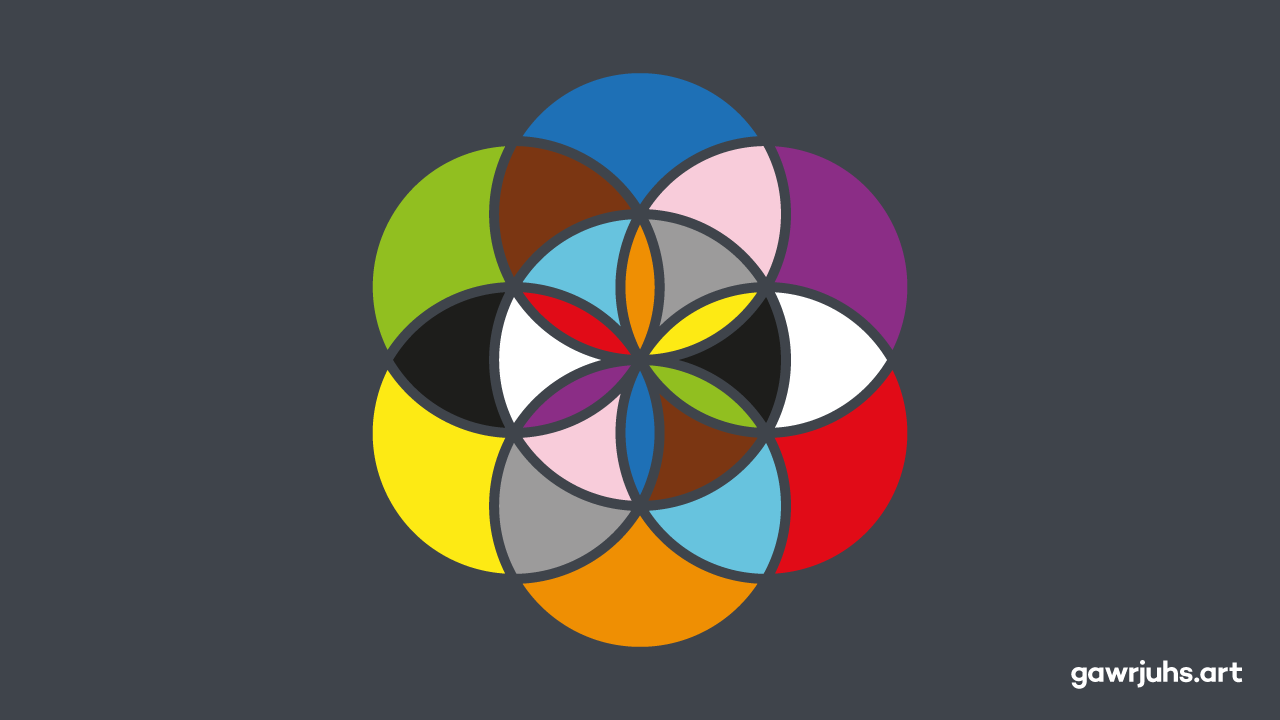 Happy Pride Month 🏳️‍🌈🏳️‍⚧️
As most Pride 2021 events are taking place online again this year, I've created a new short animation featuring the colours from various Pride flags applied to the Seed of Life symbol – seven interconnected circles indicating the connection of life on Earth and in universal existence.
If you'd like to include this animation in any online presentation that you're putting together for Pride Month, then please get in touch – using the contact form or the contact details in the footer – and I'll happily send you a widescreen HDTV version for free.
Like Everyone, I'm looking forward to celebrating Pride with LGBTQ+ friends for real next year. In the meantime stay healthy, safe and well!