Digital Gift Cards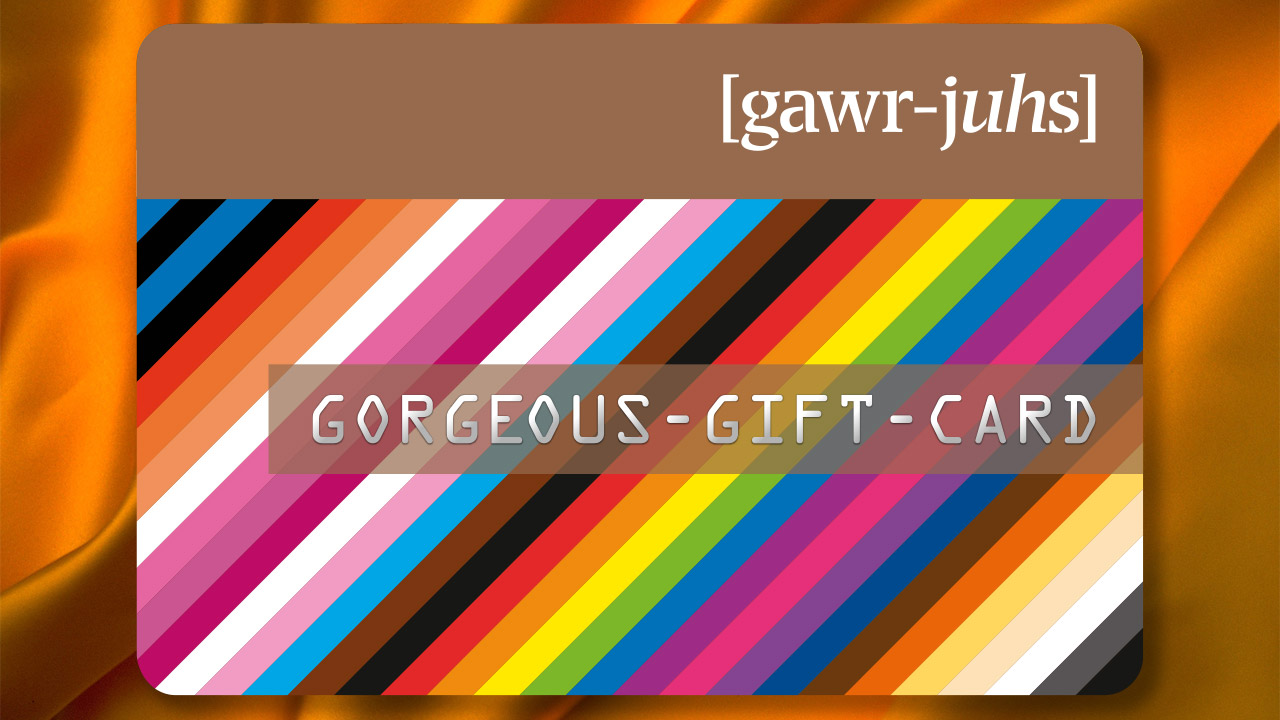 Want to give someone special a [gawr-juhs] t-shirt, but not sure what size to get? Not a problem! I've now added £5, £10 and £25 Digital Gift Cards to the [g] store, that you can buy and email to them instead.
These can then be used to pay for any of the items in my online store.
The £25 Digital Gift Card will not only buy a shirt, but should cover the cost of 2nd Class Signed For postal charges to a UK destination too. Perfect!
It's also possible to give larger sums, if you're feeling generous, simply by adjusting the quantity of your chosen amount. Digital Gift Cards are valid for 18 months from the date of purchase.